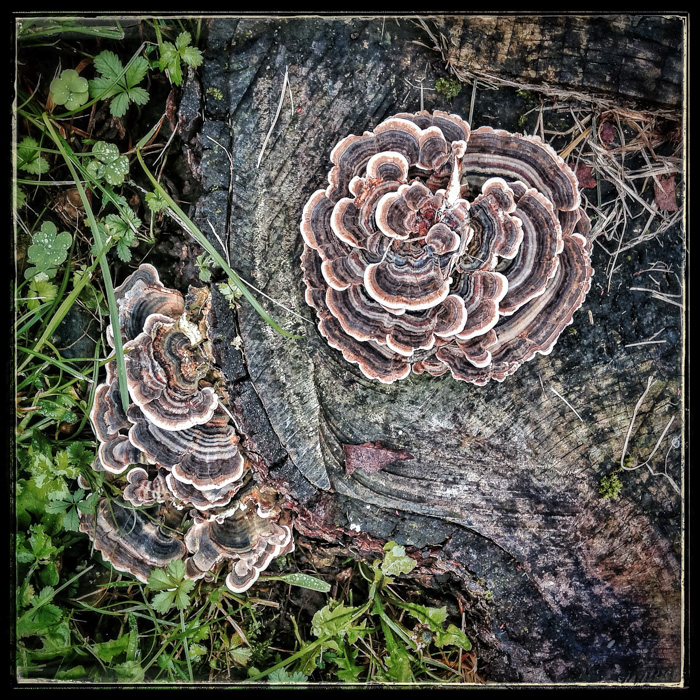 Click on image to see a larger view..
Medicina Forestale

There are trails all over the alpine foothills that we took as children with my father. Some have been lost back to the forest others remain on the verge of being taken over by nature.
The memory of walking these trails with my father is kindled every time I take one. With the shade of the forest and fragrance of bay trees, the undergrowth is ripe for all sorts of plants and mushrooms.
My father would share that some of the locals collect these plants and mushrooms during their season and depending on the type, add them to their meals or dry them for medicinal purposes.
I do not know the difference between edible and deadly mushrooms, so I just photograph them and wonder – which type is this one…
| | | |
| --- | --- | --- |
| 6″x6″ on 8.5″x11″ paper – $65.00 | 11″x11″ on 13″x19″ paper – $225.00 | 11″x11″ print in 20.5″x20.5″ Frame – $350.00 |