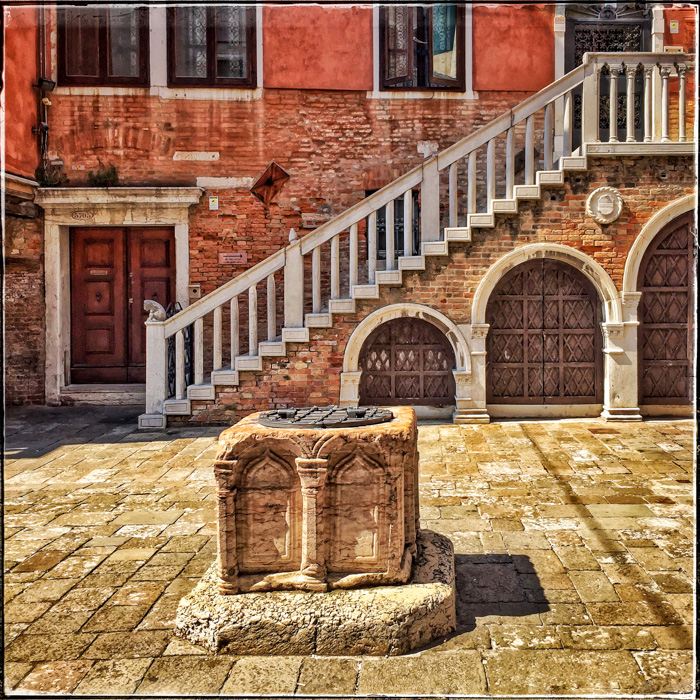 Click on image to see a larger view..
Il Pozzo Chiuso

A number of years ago, I took my daughter on a grand tour of Italy after she graduated from high school.
The best way to see Venezia is wandering around aimlessly. In this way we found ourselves in a small campo right on the Canale Grande called Campiello del Remer. At its center was a sealed ancient pozzo, fresh water well. Ascending on two walls is a grand external stairway to the entrance of Palazzo Lion Morosini – now a hotel. Beside the stairway and grand view up and down the Canale Grande, what caught my eye was a weathered sculpture on the base newel post of a rather sad looking lion guarding the stairs.
Was he sad or just dozing on duty…
| | | |
| --- | --- | --- |
| 6″x6″ on 8.5″x11″ paper – $65.00 | 11″x11″ on 13″x19″ paper – $225.00 | 11″x11″ print in 20.5″x20.5″ Frame – $350.00 |