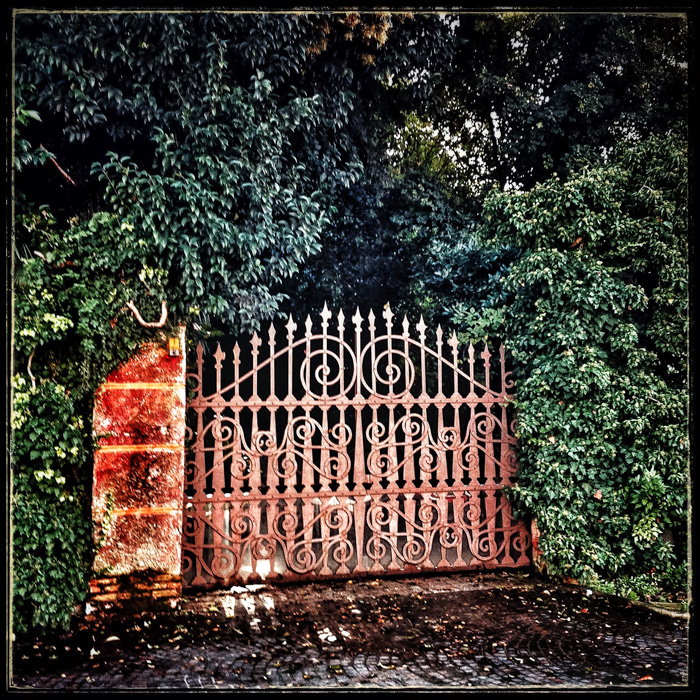 Click on image to see a larger view..
Cancello Privato

Walking around Prodenone there are streets that are lined with bushes and trees. They seem to be just wild areas but every once in a while there is a gate guarding a path into the growth. Ornate but old and weathered, as if no one has opened or cared for it in a while.
I wonder, what is this gate protecting?
What is back there? 
| | | |
| --- | --- | --- |
| 6″x6″ on 8.5″x11″ paper – $65.00 | 11″x11″ on 13″x19″ paper – $225.00 | 11″x11″ print in 20.5″x20.5″ Frame – $350.00 |