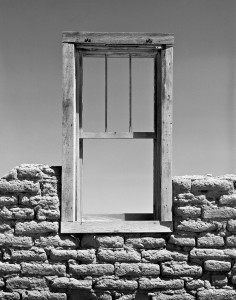 The Art of Marketing workshop is open to all visual artists and is designed to guide them by defining the three marketing areas that will make their marketing efforts an effective extension of their own personality and creativity.
These three areas are:
The Story – Showing the importance of a rich authentic story that tells of the artists relationship to their art. The workshop will provide guidance towards discovering that story.
The Patron – Describe methods to define and discover where best to find the people who are interested in the artist and their art. The ones that are most likely to buy and share their love of the artist and their art work.
The Plan – Learn how to create a step by step plan that will use the artists strengths to put their success in motion.
Additionally, there will be a discussion of what artists can do in preparation for Art at the Source or any other event. Topics will include:
Publicity – getting the word out
Inviting Patrons and their friends – tip your chance for success in your favor
Provide a rich and memorable studio experience – something your visitors will talk about long after they leave your studio
Follow-up – where most of your sales will occur
Web-sites, newsletters and networking – how to continue the conversation begun through the Art at the Source experience.
Please join me for this informative and transformational program!
When:
Saturday, February 23, 2013
From 9:00 AM to 3:00 PM
Location:
Sebastopol Center for the Arts (SCA)/Art at the Source (AATS)
282 S. High St.
Sebastopol, CA
707.829.4797
info@sebarts.org
http://artatthesource.org/
 Cost:
AATS Participants – $20.00
Non-AATS Participants but SCA members – $50.00
Non-AATS Participants and Non-SCA members – $90.00 which includes $40.00 membership
Registration:
Call Sebastopol Center for the Arts to register at 707.829.4797
Payment accepted – cash, check Visa or MasterCard
Instructor:
Marco Zecchin is a veteran photographer with nearly 30 years of experience in commercial and fine art photography. Commercially his photographs have won awards and recognition for his architectural and interior design clients, while his fine art photographs are a part of many private and public collections, including the Oakland Museum of Art, Monterey Peninsula Museum of Art and the Vatican. 
Marco's Art of Marketing workshop is an extension of his philosophy that to be a complete artist and human being, he needs to share his experiences and skills through teaching and mentoring.