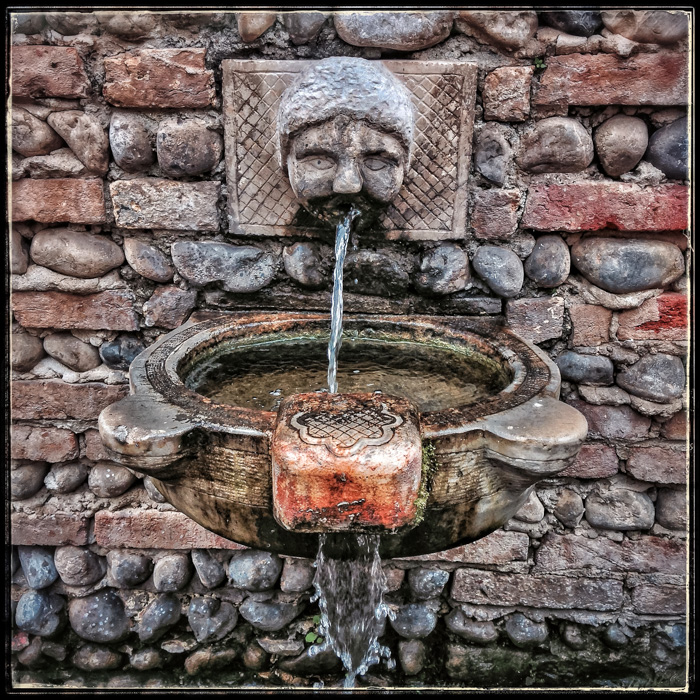 Click on image to see a larger view..
Fontanella

Drinking fountains in Italy have a tendency to be old and without valves, so they stream water all the time. Cool refreshing water you can cup your hand to drink or splash on your face on a warm day.
The town of Sesto al Reghena, dates back to Roman times but it's medieval gated entry to the 8th century Benedictine monastery, church and grounds that keeps me coming back each time I visit Italy.
After wandering taking photographs, this little fountain just outside the gates offers a bit of refreshment on a warm day.
| | | |
| --- | --- | --- |
| 6″x6″ on 8.5″x11″ paper – $65.00 | 11″x11″ on 13″x19″ paper – $225.00 | 11″x11″ print in 20.5″x20.5″ Frame – $350.00 |